These references refer to actual works done by J.L. Contractor Services.
---
All missing contacts to our customers are available upon request. If a particular contact is listed feel free to contact our referer that way.
Tear off existing, repair and replace underlying boards, new shingled roof and new torch-down flat roof
Client: Andy & Arlene Sagan
Email: aasagan@comcast.net
Address: 9344 Drake Ave, Skokie, IL 60203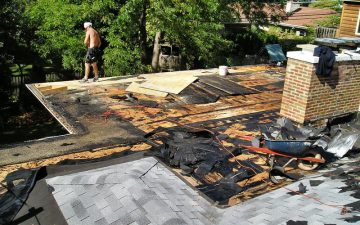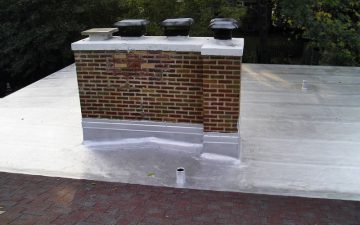 The whole job has been done oustandingly. Jack is reliable and nice. He made his bid between the two other bids we got, I chose his company because when they came out he showed me all the details that made sense to me. His company is "do it right" sort of company. His men work hard until the work is done. They were always polite and never loud or unruly. Then they clean up your grounds nicely. I felt a lot of trust in Jack's company, they proposed a lot of changes when the wood was rotted and whatever and I just trusted them. I never felt like I had to keep a close eye. My roof and flashing look great. I recommend him highly.
Demolision & concrete construction & tuckpointing
Client: Jim F.
Address: 1403 S 16th Ave, Maywood, IL 60153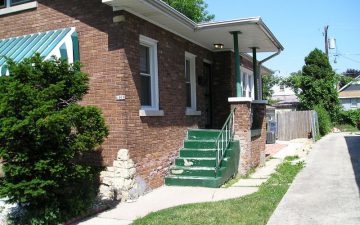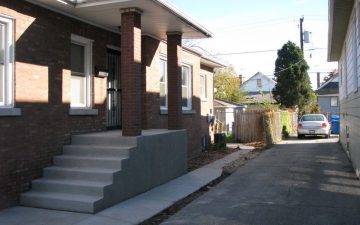 Contractor demolished old stairs and supported porch wood he poured new foundation under the stairs. Their constructed new concrete stairs with very nice concrete finish. Contractor tuckpointed entire building choosing very proper color of the mortar matching the bricks. Very clean work.
Tear off existing roof, repair and replace underlying boards, install vents and pipes
Client: Jason Tune
Email:  jason.tune@astrazenca.com
Address: 847 Forest Ave, Oak Park, IL 60302
Phone: (708) 524-4709
Contractor delivered work as he promised. He explained the job to me very professionally. They work in very clean fashion. They protected my plants very well too.
Roofing job
Client: Kenneth Wright
Email: east55th@aol.com
Address: 7960 S South Chicago Ave, Chicago, IL 60617
Phone: (708) 366-9563
Work was done without any delays. I experienced very clean and old fashioned job. Contractor was very professional he answered all my questions.