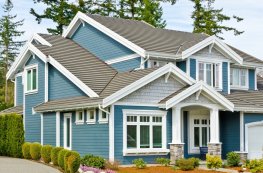 The siding of your home or business is one of its most important elements. A building's siding not only protects it from the elements, it is also one of the first things people notice. By upgrading or repairing your siding, you can increase your home's value while beautifying it at the same time.
Check Out Our Comprehensive Selection of Siding
Siding comes in a huge array of styles and materials and at J.L. Contractors, we have it all. If you're looking for metal siding, we have a selection for you. If you're looking for a more rustic look, we have all kinds of wood siding, like shingles, clapboards, and wooden sheet siding. Each home is different, but, with our massive selection, you can be sure to find the siding which best suits your unique taste.